!
This Property is Off-Market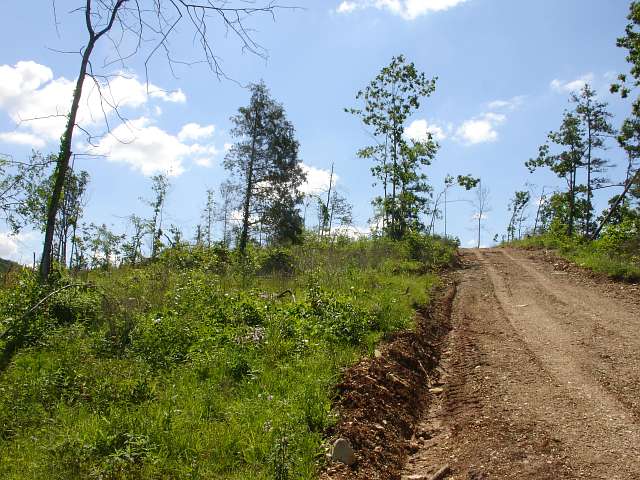 | | |
| --- | --- |
| Listing Status: | Sold |
| Listing Type: | Sale |
| Size: | 20.9 acres |
| Property Type(s): | |
| Last Updated: | 7/17/2013 |
| MLS ID: | MO_SHANNON_ANTLER_RIDGE25 |
| Sale Options: | Seller financing |
| Irrigated: | No |
| Residence: | No |
| Cropland Acres: | Contact seller |
| Property ID: | 576470 |
Description
Antler Ridge Subdivision. Beautiful Missouri land with amazing views of the rolling Ozark countryside!


Covenants: http://www.onlinelandsales.com/twitterlandforsale/antler_ridgecov.html
Antler Ridge Survey: http://onlinelandsales.com/antlerridgesurvey.pdf

-Development is bordered by Mark Twain National Forest.
-Each tract is just minutes from the paved highway.
-Each tract has incredible views of the countryside.
-Some tracts have access to wet weather creeks.
-Each tract has access to 420,000 acres of public land.
-Development has been professionally surveyed

Tract 31 is a great parcel as it is located directly along a private road, accessed from the county road within the Pioneer Forest Conservation area. There is a steep elevation change to this parcel but it does have several spots of level terrain along the dirt road that runs along the ridge. You can also access the lot from the dirt road that runs along the hollow and the small creek. Tree coverage is light across the majority of this tract as it has been recently timbered. There are lots of native grasses and brush common for this area. The views from this ridge are some of the best in the entire development. This would be the perfect parcel for a small cabin, weekend hunting property or to establish a private camping site in the Ozarks. Note: This tract has a small spring located within the hollow. We recommend a 4WD vehicle for access as the roads can be rough.

** You are entitled to drill a domestic well on your property at your own cost. Water is not guaranteed to be available at any specific depths, quantity, or quality. Contact a Licensed Missouri Well driller for further information and proposed costs. Waste water disposal for is achieved by individual septic systems.

You can buy this lot online, instantly. Click "visit website" for details.

Down Payment: $121
Monthly Payments: $340
Sales Price: $34,000
Interest Rate: 9%

10% DISCOUNT ON REMAINING BALANCE IF PAID EARLY
Map of Missouri, Shannon County, 20.9 Acres Antler Ridge. TERMS $200/Month
Information Provided By
!
This Property is Off-Market. Last modified on 7/17/2013
Online Land Sales
Onlinelandsales.com
Online Land Sales's Other Listings